Ingram Micro Is Hiring Software Engineer | Entry Level
Software-jobs.in
- July 22, 2022
Ingram Micro Is Hiring Software Engineer | Entry Level, India.
Ingram Micro Is Hiring Software Engineer | Entry Level :
Ingram Micro is hiring freshers as Software Engineer. Candidates from multiple batches are eligible for this role. The detailed eligibility and application process are given below.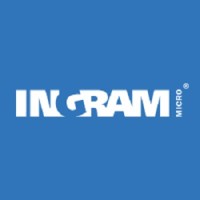 Company Name: Ingram Micro, India
Job Role : Software Engineer
Experience: 0 - 2 year
Qualification: BE/B.Tech,
Passout Batch: 2018 - 2021
CTC: Best In Industry
Job Description:
Designs, develops, tests, debugs and implements operating systems components, software tools, and utilities.
Determines systems software design requirements.
Ensures that system improvements are successfully implemented and monitored to increase efficiency.
Generates systems software engineering policies, standards and procedures.
Responsibilities:
Entry-level professional individual contributor on a project or work team.
Work is closely supervised.
Problems faced are not typically difficult or complex.
Explains facts, policies, and practices related to the job area.
Works on projects of limited scope and complexity.
Follows standard practices and procedures in analyzing situations or data from which answers can be readily obtained.
Minimum Qualifications:
Uses company standard policies and procedures to resolve issues in which answers can be readily obtained.
Work is reviewed regularly by a supervisor or more senior peers.
Requires broad theoretical knowledge typically acquired from advanced education.
Typically requires a four-year college degree or equivalent experience and 0-2 years functional experience.