OutSystems Is Hiring Junior Software Engineer | EXP: 0 – 2 years
Software-jobs.in
- May 01, 2022
OutSystems Is Hiring Junior Software Engineer | EXP: 0 – 2 years, India.
OutSystems Is Hiring Junior Software Engineer | EXP: 0 – 2 years :
OutSystems India is hiring candidates as Junior Software Engineer. Candidates from multiple batches are eligible for this role. The detailed eligibility and application process are given below.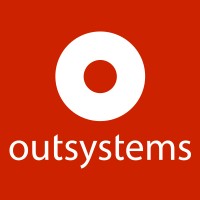 Company Name: OutSystems, India
Job Role : Junior Software Engineer
Experience: 0 - 2 year
Qualification: BE/B.Tech,
Passout Batch: 2018 - 2021
CTC: Best In Industry
Job Description:
You will work on a team of talented engineers responsible for designing, developing, optimizing, and extending the OutSystems Analytic Services platform
Extend the OutSystems Analytics platform by researching and applying big new data technologies and stacks to solve business problems
Maintain the OutSystems analytics platform by diagnosing, predicting, and correcting scaling problems
Work with large streams of data with tools like Spark, Hadoop, Kafka, Flume, and Cassandra
Contribute to our team's growing set of development platforms, tools, and processes
Build automation and tools that will increase the productivity of teams located in different GEOs.
Responsibilities:
Provide input and feedback to teams regarding decisions surrounding topics such as infrastructure, data architectures, and SRE strategy
Support and provide guidance to the company's software engineering processes and standards
Pursue and encourage others to acquire information and training regarding trends and advancements within area of specialization, incorporating these improvements where applicable
You should have a minimum of 0-2 years designing, developing, troubleshooting, and debugging complex software applications, as well as experience demonstrating for others how to resolve issues in innovative and practical ways.
Strong CS fundamentals, data structures, algorithms with good understanding of big data