Velotio Is Hiring Associate Software Engineer | Entry Level | PAN India
Software-jobs.in
- May 13, 2022
Velotio Is Hiring Associate Software Engineer | Entry Level | PAN India, India.
Velotio Is Hiring Associate Software Engineer | Entry Level | PAN India :
Velotio is a trusted offshore software development company based out of Pune, India. We have over 90+ happy customers across the globe.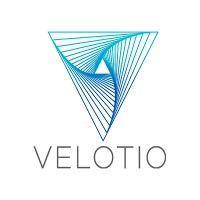 Company Name: Velotio, India
Job Role : Associate Software Engineer
Experience: 0 - 2 year
Qualification: BE/B.Tech,
Passout Batch: 2018 - 2021
CTC: Best In Industry
Job Description:
We are looking for entry-level (fresher) engineers. As an entry-level engineer you will get to:
quickly learn the latest technologies across Web/Mobile Apps, Cloud/DevOps, Data science, and Data engineering.
work with some awesome mentors and peers to become an expert in your area of work.
learn the best engineering practices.
work on exciting problems for US-based startups and enterprises and fast-track your career.
Responsibilities:
Projects/Internships with coding experience in either of Javascript, Python, Golang, Java etc.
Web development experience with React/Node.js or similar frameworks will be a bonus.
Basic understanding of Computer Science fundamentals – Databases, Web Application Architecture etc.
Good understanding of data structures, algorithms etc.
Bonus points if you have contributed to open source projects, participated in competitive coding platforms like Hackerearth, CodeForces, SPOJ etc.
Bonus points if you have experience/knowledge with cloud service providers like AWS, GCP or Azure and/or exposure to DevOps
Minimum Qualifications:
Communication: You like discussing a plan upfront, welcome collaboration, and are an excellent verbal and written communicator.
B.E/B.Tech/M.Tech or equivalent experience.
Build highly scalable, high-performance, responsive web applications.
Be responsible for building, shipping, and maintaining core product features, end to end. Help out in building the back-end & front-end infrastructure.
Translation of requirements, designs and wireframes into high quality code. Collaborate closely with designers, engineers, founders and product managers.