Signant Health Is Hiring Associate Test Engineer | EXP: 0 -2 years | Full Time
Software-jobs.in
- May 18, 2022
Signant Health Is Hiring Associate Test Engineer | EXP: 0 -2 years | Full Time, India.
Signant Health Is Hiring Associate Test Engineer | EXP: 0 -2 years | Full Time :
Signant Health India is hiring freshers as Associate Test Engineer. Candidates from multiple batches are eligible for this role. The detailed eligibility and application process are given below.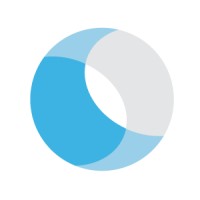 Company Name: Signant Health, India
Job Role : Associate Test Engineer
Experience: 0 - 2 year
Qualification: BE/B.Tech,
Passout Batch: 2018 - 2021
CTC: Best In Industry
Job Description:
Enjoy working in a collaborative agile environment and demonstrate problem-solving abilities
Ready to work in an inspiring team environment with an open communication culture
A detail-oriented problem solver who delights in adding value to products and their roadmap
An excellent communication skills, including the ability to effectively document procedures, processes and results.
Eager to stay abreast of emerging new software technologies, frameworks, and libraries, and identify where these could improve existing or new projects
Eager to build and design automated test suites and frameworks in a fast paced and dynamic environment
Responsibilities:
Creative, independent, self-motivated and willing to learn new technologies
Design, develop and maintain functional, regression, integration and end-to-end tests using Robot framework with Python/Java/Javascript.
Develop API tests in Postman or Robot/Python.
Develop mobile automation using Flutter Driver or similar.
Participate in an Agile team focused on leveraging test automation for early defect detection.
Collaborate with Product Owners and developers to design and improve features for testability.
Minimum Qualifications:
Working with Test Leads and Test Architect to identify areas of improvement to drive out efficiencies in process, technology and architecture.
Automating test data creation and configuration wherever possible.
Ensure proper test automation coverage for every story delivered as per the acceptance criteria.
Participate in test automation code review activities.
Monitor and manage automated scripts that are executed in Jenkins or Azure Devops.