Dell Is Hiring Software Engineer 1 | Entry Level | Full Time
Software-jobs.in
- May 18, 2022
Dell Is Hiring Software Engineer 1 | Entry Level | Full Time, India.
Dell Is Hiring Software Engineer 1 | Entry Level | Full Time :
Dell India is hiring freshers as Software Engineer 1. Candidates from multiple batches are eligible for this role. The detailed eligibility and application process are given below.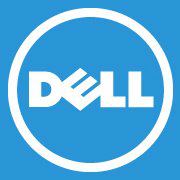 Company Name: Dell, India
Job Role : Software Engineer 1
Experience: 0 - 2 year
Qualification: BE/B.Tech,
Passout Batch: 2018 - 2021
CTC: Best In Industry
Job Description:
Provides full design, planning, configuration, documentation, deployment and top-level support ownership of relevant technologies.
Manages or utilizes software that is built and implemented as a product, using best-in-class development process/lifecycle management (ex: Agile, Waterfall).
Identifies design requirements and makes recommendations for capacity planning, performance optimization and future direction.
Designs solutions per business requirements.
Researches and compares software features and works with vendors on system sizing for specific applications.
Troubleshoots software reliability and performance issues.
Responsibilities:
Collaborates on and implements architecture recommendations to application integration, system administration, problem management, preventive maintenance, performance tuning and for 3rd party software.
Identifies and eliminates performance bottlenecks and makes performance-related recommendations (hardware, software, configuration).
Participates in analysis of software/storage requirements and specifications
Participates in the creation of technical and/or user documentation, as needed
Develops, tests and integrates code for new or existing software
Provides sustaining or maintenance support to existing software/storage environment
Minimum Qualifications:
Follows source code revision control
Clearly communicates project issues and status
Provides constructive and responsive customer service to business partners
Accurately logs project schedule, defects, and other data into the appropriate databases
Able to code/debug simple programs using either written or verbal design specifications